Switzerland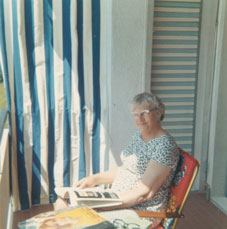 ---
And so I walked into a complete new life, the language was no longer Dutch or English, I had to learn French and that wasn't easy at all.
I started working for a bank in Lausanne, it was a well paid job, I had a beautiful apartment, with a breathtaking view over Lac Léman, ( Lake of Geneva) Evian and the mountains in France. And to my great joy my nettle rash disappeared completely within six weeks. The Swiss air did me a world of good.

Lausanne was an absolutely wonderful and charming town. On Saturdays I often went to Ouchy, the harbour from Lausanne, watching the boats coming from and going to France. And many Sundays I made a journey by boat to France, where I often walked for hours and then ate from those so many delicious French meals.
In the Winter I went by train to the mountains in the neighbourhood on the Swiss side, not to ski but to walk through the snow, I had bought special walking shoes.

Once a week I went to French conversations lessons, given by an French lady in a class with seven other foreigners. I followed these lessons three years long. It helped me a lot and I could also as from the second year read many French books.

I liked the Swiss people very much, especially, the French and Italian speaking, I found them very kind and very often willing to help others who were in trouble. I also liked their good manners, nice people to get on with.
Switzerland is really a very beautiful country, I made a bus-trip of six days through Switzerland, it is a very clean and touristy country, one can make a picture of every little corner, very pretty indeed.
Sometimes I went out with colleagues, we have been out together many times in Geneva, and several times in Bern, I have spent three times of my vacations in Locarno, that is in the Italian speaking part of Switzerland, absolutely very beautiful.
It is amazing how one finds three countries in one small country. That is: Germany, France and Italy, all three with their own languages and their own kitchen. A fascinating country.

My mother visited me every year three weeks at Summertime and sometimes a week in Wintertime. My sister Henny, her husband and their two children came every year.
My family was happy that this time I had decided to stay in Europe.
I was very happy too, because now I could visit France as often as I wanted, I even went by train to Marseille where I stayed a long weekend. It was so wonderful to be able to understand the French, since I never had the chance to finish my school in Holland, yet now at last I had learnt the beautiful French language.

I often sat on my balcony and I was so happy to see all those mountains around me, they didn't look like the Indonesian volcanoes of course, but somehow those mountains made me feel at home. My father would have liked this country, I often thought about him, I still missed him so very much.
It would have been so great if both my parents could have come over to me in Lausanne on vacation to spent a few weeks in Switzerland. My father would have loved to walk with me through the snow in the mountains, and looking over Lac Léman watching the boats coming and going.

Maybe one day I could visit Indonesia, visit Malang and lay a bouquet of white carnations, his favourite flowers, on his grave.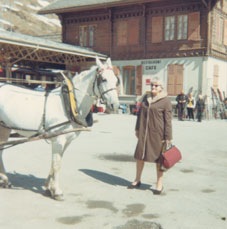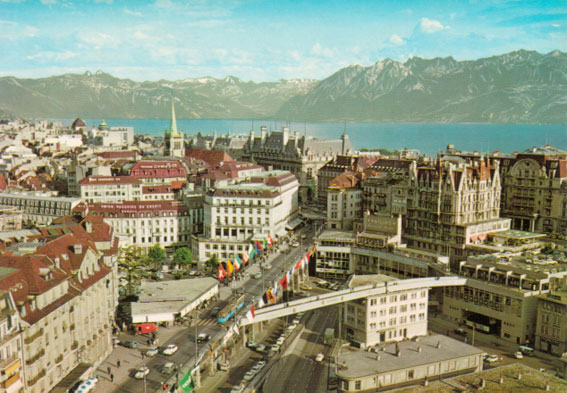 My mother during Summer Vacation
My mother during Winter Vacation
Lausanne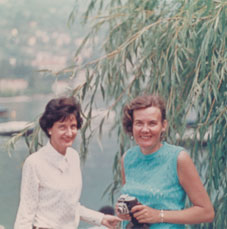 My sister Henny(right) and I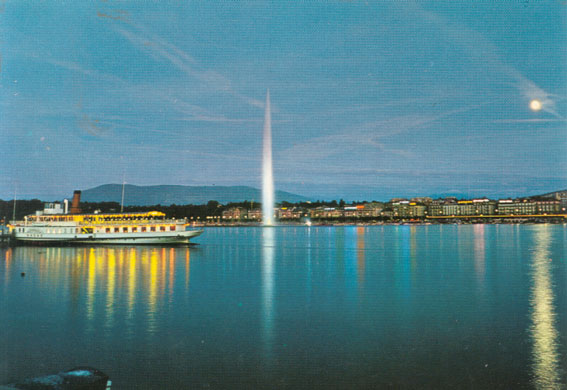 Geneve