Japan and the Japanese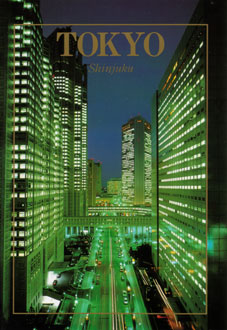 ---
With a beautiful soft landing by the Japanese pilot from JAL we arrived at Narita, the international airport from Tokyo, we were now really in Japan.
We were brought to a very luxurious hotel with an even more luxurious toilet.

We had very busy days in Tokyo, seen a lot, a bit of everything all at once. I had to absorb it all emotionally and open-minded.
My dear Japanese friend Naoko, who lives in Kamaishi, Iwate, came all the way to Tokyo to visit me. It was an absolutely wonderful meeting but alas far too short.

We visited the Edo museum, where I saw all the old wooden houses, as I had
learned at school in Indonesia before the war. My father had been several times in Yokohama and once or twice in Tokyo. All those wooden houses really impressed him, very nice looking and practical when there was a earthquake.
But they are almost all gone now, Tokyo is a very modern town. But I can imagine how beautiful it must have been before World War Two.
In our hotel I saw many arrogant looking Japanese men walking around. Now and then other Japanese bowed very deep for them, obviously less important. But outside this hotel I saw many young Japanese men and women with blond hair. Looked strange to me and of course I hadn't expected this at all. But one get used to those blond Japanese after a couple of days.
I noticed that the Japanese worked very hard, they also started very early in the morning to clean the streets. When I went to a big warehouse with Agnes, I saw that a man with special white gloves on and a dust cloth in his hand was cleaning the rubber bands from the escalators in the building. Very hygienic indeed. I was really impressed.
When we passed the park around the palace where the emperor lives, we saw quite some blue tents standing there. We asked our Japanese guides, Keiko and Kazuo, why those tents were standing in the palace park? This was for the homeless people we were told. There were many homeless people in the big cities of Japan. We were very surprised, hadn't expected this at all. It made me feel ashamed to go to our very luxurious hotel.

Nagasaki, is a beautiful and very charming town. Of the several towns I have seen in Japan, I liked Nagasaki by far the best. It is a town where I could easily live. Of course we visited the museum Dejima, a peninsula where the Dutch seamen had to stay when they arrived in Japan in 1623. They were not allowed to enter Japan.
But this was the beginning of a successful Dutch trade monopoly with Japan. We also visited the peace park and the place where the A bomb fell on Nagasaki. We saw many pictures that destroyed this lovely town. Why is it, that always innocent people pay the bill? I took many pictures from Nagasaki. I would have loved to stay much longer in this town and its smiling people.

In Osaka we went of course to the Osaka International PEACE Centre. The pictures made it more than clear how absolutely horrible the A bomb was. How it destroyed people and earth completely. Nothing left but ashes. I was deeply impressed. and touched.
Kyoto was also one of those lovely places, especially with the famous Golden Temple. Very beautiful
I have seen many, many beautiful corners in Japan during my short visit. I saw how much care the Japanese take of their plants and trees. I have seen the most beautiful gardens and parks. Everything is perfect into the smallest details.
I admired all those Bonsai trees and plants, although my friend Naoko had once told me that this was very cruel towards the plants. Naoko doesn't like Bonsai trees and plants. Naoko doesn't like anything cruel at al. She is my wonderful Japanese friend.

From our friendly guide Kazuo, I learned that the Japanese people had also been very scared for the Kempeitai during World War Two. Kazuo gave me his e-mail address and so we corresponded for a while. He told me that his mother loves Nagasaki and so does he. Kazuo believes in peace for all of us in this world.

From Keiko, the other guide, I learned how Tokyo was destroyed by firebombs. Complete parts of Tokyo were burnt down forever she said. All the wooden houses were gone. Keiko feels sad about what happened during World War Two. We became friends. Keiko and her husband have visited me at my home in Tilburg, we spent a very nice afternoon together.

I learned from Naoko, from Keiko and from Kazuo that their parents had not been happy that Japan had started a war. They all three told me that their parents had hardly anything to eat or to wear during World War Two.

Japan and the Japanese? I went home with a positive feeling. I had met the generation from after World War Two.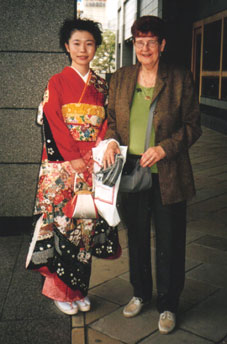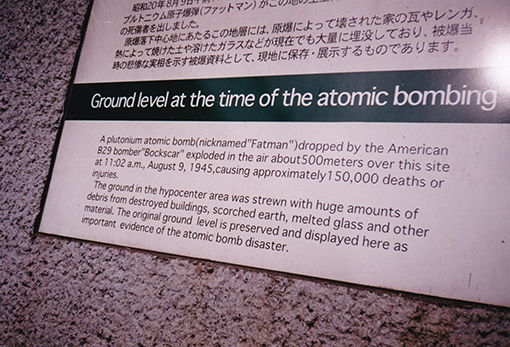 Modern Tokyo
A Japanse dancer in Kyoto. Keiko took this picture
Ground level at the time of the atomic bombing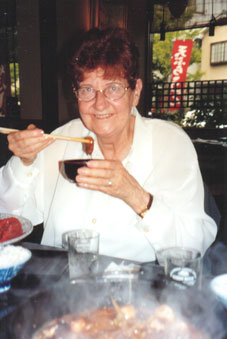 Eating with little sticks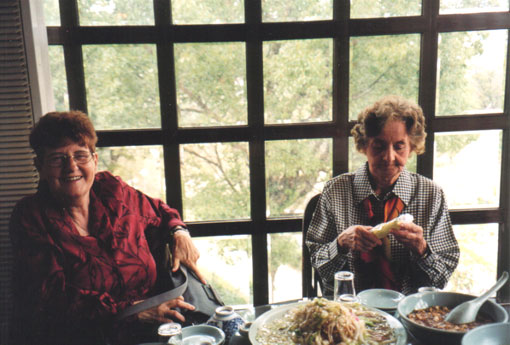 Agnes and I enjoying a nice meal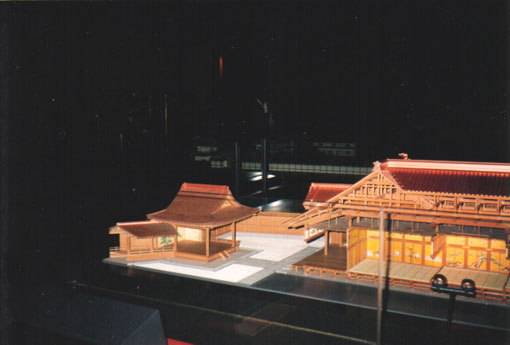 The Edo museum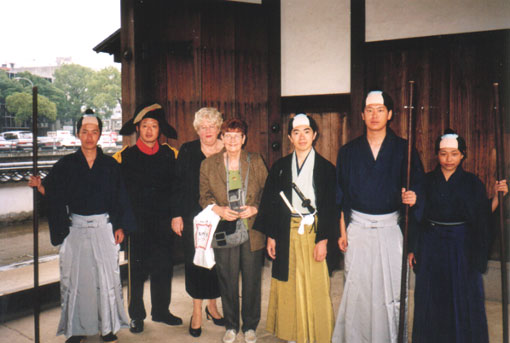 At the Dejima museum (Thelma and I) with the Japanese in old costumes.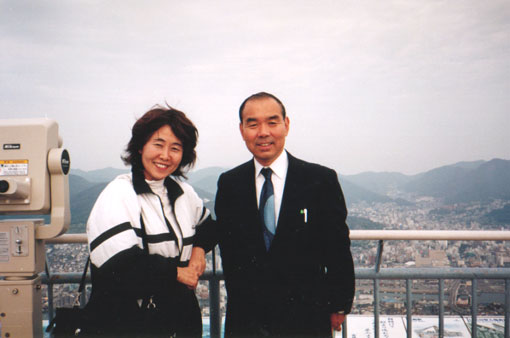 Our wonderful guides Keiko and Kazuo
A small street in Nagasaki

Nagasaki